Images of Cheshire's people, places & events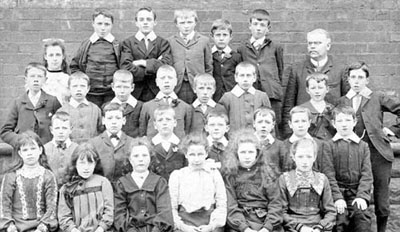 Picture of the month: Warrington: School Class in Orford, c1909.
Latest news!
Chester History & Heritage is extending its opening hours during the summer. We will be open every second Saturday in the month from 11am -4pm. The dates for your diary are:
September 12
October 10
Our picture this month shows the clean and happy faces of a school class from Orford, Warrington around 1909. As the children of Cheshire go back to school this month, we hope that their teachers will not look so stern and unsmiling ! To view nearly 700 pictures of schools and pupils in Cheshire simply type the word "School" into the search bar on the front page.
Cheshire during the First World War.
You can view some of our images from the period 1914 to 1920 by clicking on the "Popular Collections" tab and choosing "First World War". We will be adding more images to this set to mark the 100 year anniversary of the start of the conflict.