Images of Cheshire's people, places & events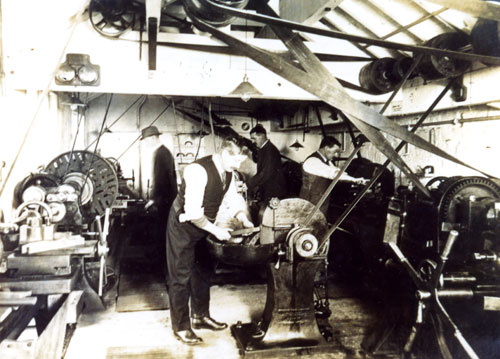 Picture of the month: Neston: Leighton Court, part of the main munitions factory building, c 1910s. c10707.
Latest news!
Our picture of the month is the munitions factory at Leighton Court in Neston. Leighton Court was owned by William Whineray, a wealthy cotton merchant and racehorse owner. In 1916 he turned a quarry on his land into a rifle range and some garden sheds into a munitions factory. Part of the building still exists today. This image is one of a series of photographs of the munitions factory within an album created by local historian and author Geoffrey Place which is held at the Cheshire Record Office.
You can see more images of Neston, and many other parts of Cheshire during the period 1910 – 1919, thanks to sponsorship from Cheshire East Reflects.