Images of Cheshire's people, places & events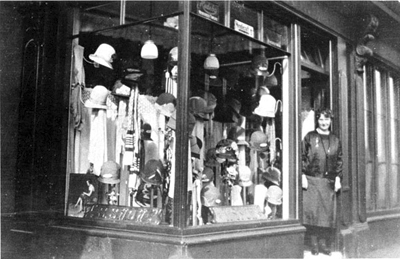 Picture of the month: Sandbach: Miss Snow's hat shop, c1919.
Latest news!
Cheshire has a long tradition of shopping and retail activities - going back to the medieval markets and fairs of old.
We have created a new Popular Collection called "Cornershop" to highlight and celebrate images of those small establishments that were at the heart of every community. We hope that you enjoy viewing it.
Our Picture of the Month for November shows Miss Snow's hat shop in Sandbach, from about 1919. The Snow family had been established as shop keepers for quite a while in Sandbach. This image, and many others, have been made available thanks to sponsorship from the Cheshire East Reflects programme.