Images of Cheshire's people, places & events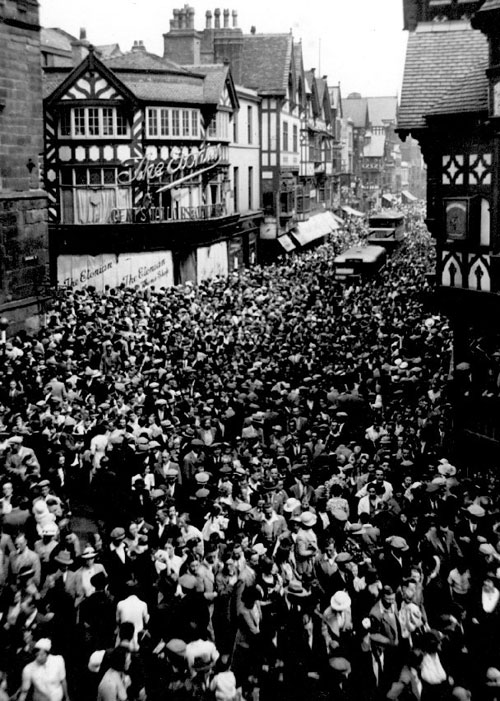 Picture of the month: Chester August Sports procession, 1938.
Latest news!
We are very happy to announce a new Popular Collection entitled "Conserving Chester".
There are over 90 images which celebrate conservation in Chester. The Chester Civic Trust and Cheshire West & Chester Council are marking the 50th anniversary of the act establishing conservation areas in 1967. Cheshire has 96 such areas, more than any other county, and Chester was the happy recipient of the amazing work which took place.
The work was overseen by the architects at Insall's, and the newly digitised collection includes photographs taken by Sir Donald Insall at the time. The collection, now safely housed at Cheshire Archives & Local Studies, tells the story of conservation from the pre-conserved state, through the painstaking work to the finished and restored buildings. We hope that you enjoy browsing this new collection.